Hi All,
Just returned from LA after having done 3 pretty intense days of recording, at Fox Studios, the music for the movie, Ted2. Big orchestra, great score by Walter Murphy. Difficult but very rewarding work alongside my three percussion "partners in crime," Brian Kilgore, Bob Leatherbarrow, and Bernie "The Leg-Slapper" Dresel.
Been writing diligently and have 15 original jazz tunes done. After some rewrites, it'll be time to assemble a band and record them for posterity. I'll keep you posted...
These photos were all taken on the Fox soundstage: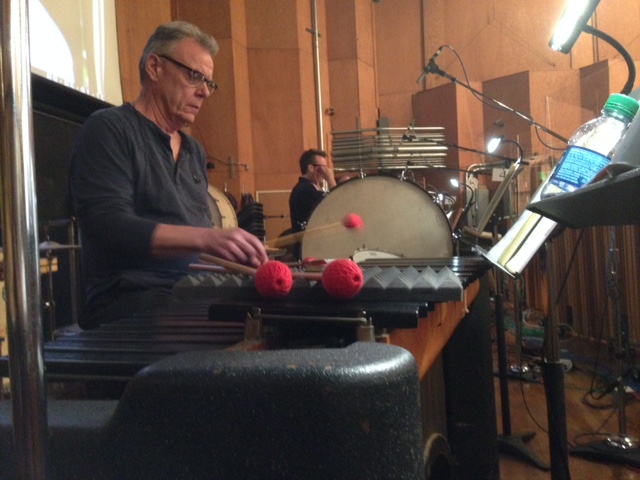 Marimba Magic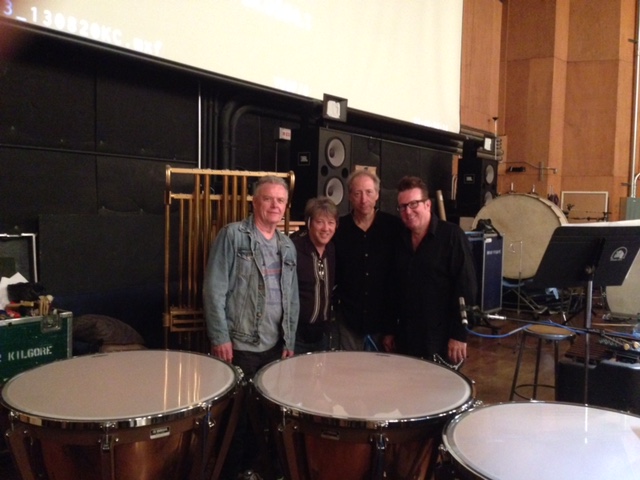 Usual suspects: Me, Brian Kilgore, Bob Leatherbarrow and Bernie "The Leg-Slapper" Dresel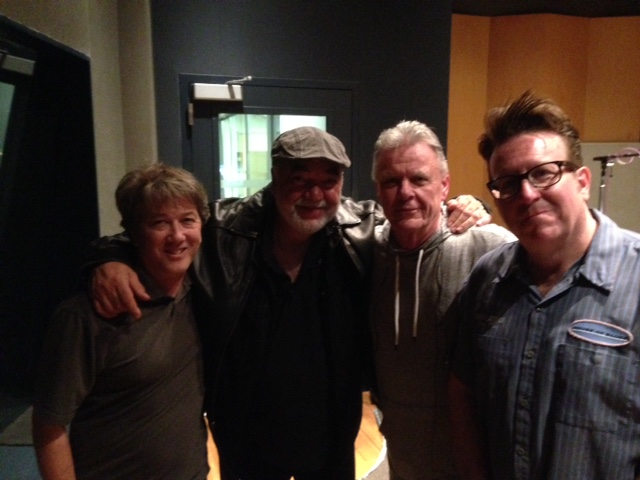 Brian, Peter Erskine, me and Bernie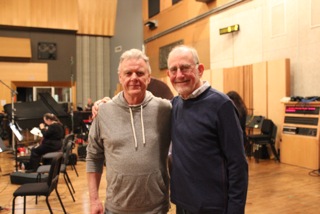 Me with legendary sound engineer, Armin Steiner.
Check out this guy's filmography!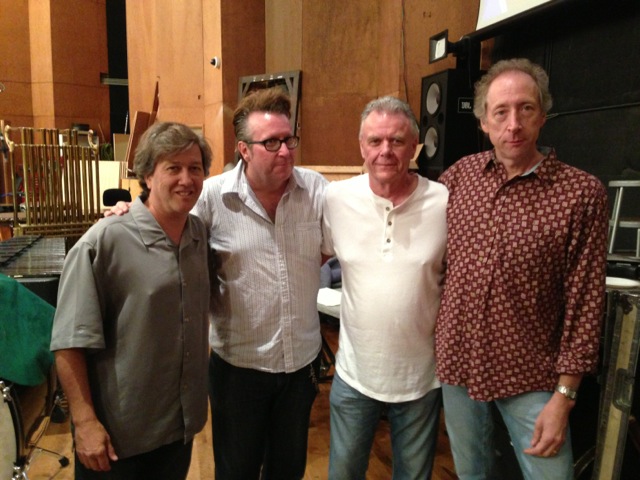 Back in LA at 20th Century Fox recording the season opener of Family Guy (the episode is called "Simpsons Guy") and the Christmas special, "How Murray Saved Christmas." As always, great music by Walter Murphy and a great orchestra.
Hi Everyone,
Just returned from Los Angeles, where I played on some scoring dates at 20th Century Fox: a fine 60 piece orchestra (rare these days) and some great music written by Walter Murphy. Heading back for more in August.
Within the past year, I have developed a new passion (of course, music is still my second love, first would have to be my wife...) I began writing poetry last year and, call it beginner's luck, one of my poems was accepted and published. I have included it here. Hope you like it.
Next Last
by David Shank
Bending down,
I kissed his forehead.
His face,
a deserted landscape,
withered and worn
His body,
once upright and strong,
lies frail
with a marionette's
physique.
Seemed a sudden thing.
Once steadfast,
now stifled,
with staring eyes
he waits.
The gathering, too,
wait,
precarious,
for Earth's next
pitiless turn.
O-Dark-Thirty is the literary journal of the Veterans Writing Project. The VWP is a 501(c)(3) non-profit based in Washington, DC that provides no-cost writing seminars and workshops for veterans, service members, and military family members. Visit us at http://veteranswriting.org.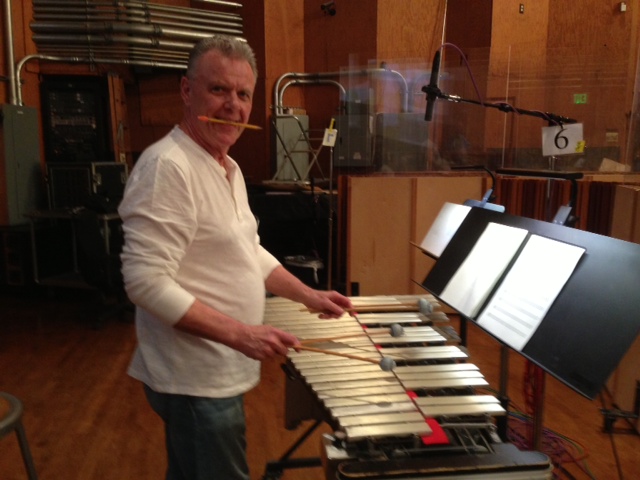 Dave Shank's Soundproof receives great review in Jazz Times
If further proof were needed that purism among jazz musicians is a thing of the past, this lineup should seal the argument. Vibraphonist Dave Shank and his colleagues -- saxophonist Mike Migliore, pianist Barry Miles, bassist John Patitucci and drummer Terry Silverlight -- have worked with everyone from Maynard Ferguson and the Basie Orchestra through Wayne Shorter and Chick Corea to John Scofield, David Sanborn and even Spyro Gyra (to say nothing of Shank's gigs with Frank Sinatra and pop idols like Luther Vandross and Linda Ronstadt).
Hi Everyone,
Just returned from Los Angeles where I had the privilege of participating in the recording, at Fox Studios, of Walter Murphy's great score to Seth MacFarlane's upcoming feature film, "Ted." It was great seeing some old "buds" like Rick Baptist, Al Kaplan, and Bill Reichenbach to "drop" a few as well as having a blast back in the percussion section with Bernie Dresel, Bob Leatherbarrow, and Brian Kilgore. The R-rated trailer for this film as already received over a million hits on YouTube!
More later...
Dave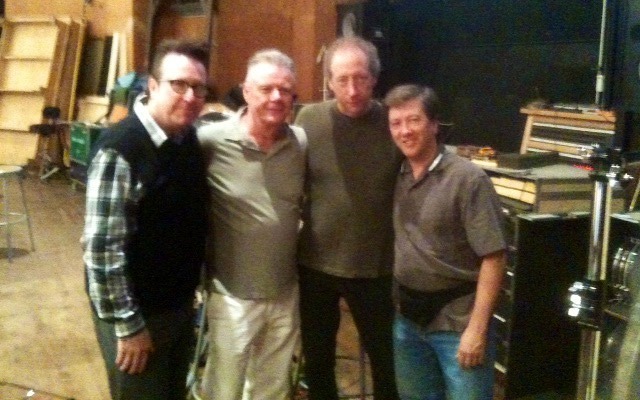 L-R: Bernie "leg-slapper" Dresel, Dave "the geezer" Shank,
Bob "splang-a-lang" Leatherbarrow and Brian "Mr. Hands" Kilgore. Great hang!!
Hey Everybody,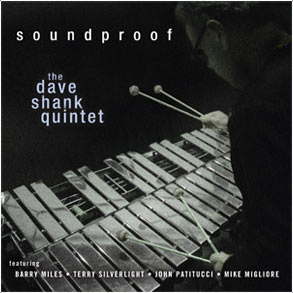 I'm pleased to tell you "Soundproof" has been getting a lot of radio play including:

Radiodirectx is pursuing airplay worldwide. Please call in and request. Most appreciated!
I've also been doing live on-air interviews including with Dave May, WHFC 91.1 FM in Belair, Maryland, and Bradley Stone, KSJS, San Jose. It's fun doing the live, unscripted, spontaneous interviews, although I must admit that knowing the subject matter ahead of time as with Brent Black, @criticaljazz, who emailed specific questions, does make me appear much more articulate :-)
Look for a review of my CD, "Soundproof" in the spring issue of JazzTimes.
I'll be in Los Angeles in April to do all the sessions for the feature, "Ted", written and directed by the always hilarious Seth MacFarlane, and scored by Walter Murphy. Always great to get back out West to see friends and record with the "crème!" And Walter's music is always exemplary. Sessions will be at Fox Studios.
I've been composing regularly and have completed fifteen tunes so far. I'm hoping to get back in the studio sometime this year.
Think jazz!
More later...
Dave
This jazz site is part of