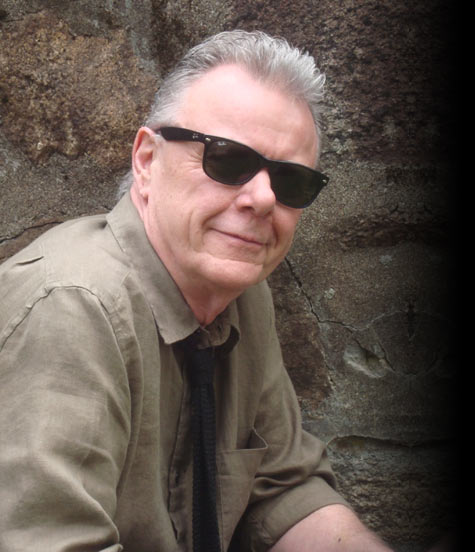 Select reviews
About Dave Shank
Soundproof
If further proof were needed that purism among jazz musicians is a thing of the past, this lineup should seal the argument. Vibraphonist Dave Shank and his colleagues -- saxophonist Mike Migliore, pianist Barry Miles, bassist John Patitucci and drummer Terry Silverlight -- have worked with everyone from Maynard Ferguson and the Basie Orchestra through Wayne Shorter and Chick Corea to John Scofield, David Sanborn and even Spyro Gyra (to say nothing of Shank's gigs with Frank Sinatra and pop idols like Luther Vandross and Linda Ronstadt).
What they deliver here, though, is straight-ahead swing, often tautened by astringent harmonies and bop-like rhythmic risk-taking. "Muscular delicacy" might be the appropriate term to describe the feel: There's plenty of ensemble playing, both unison and improvised, but so unerring is the communication that things never sound cluttered or overly busy. Migliore employs gnarled, George Adams-like flurries on his tenor; on soprano, he avoids both syrup and new-agey preciousness, crafting sharply delineated lines that impel through, over and under the frameworks his compatriots provide. Shank and Miles emphasize their instruments' dual melodic and rhythmic roles, as does bassist Patitucci, both when soloing and when establishing a rhythmic foundation. Silverlight coaxes as much as he goads or impels; his brushwork (as on the arresting ballad "Darkening") is simultaneously enveloping and propulsive.
The playfulness of offerings like "Fair or Foul" (a reimagined "Come Rain or Come Shine") and the boppish "Alla Brevity" contrasts more meditative (but no less uplifting) fare such as the aforementioned "Darkening" and the closing piano/bass/drums trio outing, "Miss M," which invokes a Bill Evans-like romanticism but is realized with so much improvisational focus that it's bracing instead of cloying. This set is accessible yet challenging enough, both musically and emotionally, to satisfy listeners of diverse tastes.
- David Whiteis, JazzTimes, June 2012
---
Dave is one of the most talented and versatile musicians I know (And I've been fortunate to work with some really great players over the years). He's played on all of my t.v., film and recording sessions since I met him in 1980. Those sessions included all kinds off musical styles requiring hand percussion, drums, latin percussion, mallets, and especially great jazz vibes. He's intuitive, easy to work with, and he's a great hang !
- Walter Murphy
"The first time I heard Dave Shank play was on a 'Wishful Thinking' recording in 1985. Dave was a founding member of that band and I remember his distinctive vibe sound, his phrasing and unique writing style. With the release of his solo cd... we have an opportunity to enjoy his great fluid lines, his textured compositions and a wonderful group of supporting musicians."
- Dave Samuels
"Wishful Thinking scored more points with its consistent use of dynamics... Dave Shank's vibes rode smoothly above the other instruments."
- Zan Stewart, Los Angeles Times
---
Ever wonder what MJQ would sound like if they were a bunch of white guys that came of age in the 70s and 80s and there were five guys in the group? Of course you didn't. Anyway, this vibe led crew working out on all originals is highly cool. With the kind of resumes that would make anyone jealous, these veteran cats worked out the kinks a long time ago and can play with he kind of telepathy that powers records that never become hits but live on and are beloved forever. A tasty progressive leaning set, everyone here is have a good time stepping up and all you have to do is sit back and reap the rewards. A seriously smoking set that was just made for after hours.
- http://midwestrecord.com/MWR387.html
- - -
Serving up ten originals, Dave Shank stays true to his artistic self while keeping his music fresh with stylistic variety and an infectious swing. Shank's musical resume is impressive including session work with Quincy Jones and an extensive run on Broadway. Dave Shank was also tapped to play a vibraphone solo on Steely Dan's "Two Against Nature." On "Soundproof" an incredibly engaging rhythm section is anchored by the great John Patitucci on bass and the end result is an original release of freshness and vitality that makes this release a true sleeper for 2011.
The sound quality is impeccable with a warm and open sound that is more closely associated with live in the studio recordings. Shank's Broadway influence shows up in "Alla Brevity" which the ensemble carries off with a decidedly theatrical flair. "Darkening" showcases this veteran ensembles ability to communicate within their own musical context while exploring ideas and not going to far off the beaten path. Showing swing is indeed king here drummer Terry Silverlight is showcased on the swinging "Last Resort." The presentation of influences by Shank is subtle in nature all while maintaining a cohesion among the players and tune development. "Fair or Foul" is a grooving reinvention of the Harold Arlen-Johnny Mercer standard, "Come Rain or Come Shine." Similarly on "Some Nice" Shank takes a crack at Cole Porter's "You'd Be So Nice To Come Home To" with style and elegance. Barry Miles and Mike Migliore turn in solid performances throughout and are key elements in the overall presentation of these tunes.
Dave Shank states in the press release that this is the project he has always wanted to do. Making the transition from more jazz fusion styled bands to working with a more straight ahead ensemble, Shank swings hard and the audience reaps the rewards! The 5tet shines with each member afforded the opportunity to stretch out with stellar results. "Soundproof" is the type of gem that could easily be over looked and it would be a shame. These ten new Shank tunes hold up well with the good news being that the New York based vibraphonist is currently working on a new set of compositions and plans to record with the same lineup sometime during the spring of 2012.
- - -
Catching Up With Dave Shank! The Soundproof Interview
Being a little different is a good thing, especially when that difference is built around style, variety and a rhythm section that hits you right between the eyes! Soundproof is a musical self-portrait of originality. Catching up with Dave Shank, we tossed a few questions his way on this release.
Kicking things off with Shank's resume running from an appearance on Steely Dan's Two Against Nature to an impressive run on Broadway, is the resulting sound "intentional" or merely the bi-product of a well traveled musician?
"First of all, thanks for the amazing review. Are we that good? Now, I would say a bi-product, definitely. Everything I play and write is derivative. Any unique quality is the result of some king of synthesis that takes place during my "process" which I really can't explain. I'm just hoping what I do is just a little different."
With Soundproof billed as more of a "swing" recording and an obvious musical chemistry here that bleeds through your speakers, how were you able to pull it off in the studio with such ease?
"The example I like to use is the intro to the tune "Soundproof." On the chart it is 16 bars of one chord change. The result is just the coolest intro created spontaneously by the rhythm section. I hesitate to use the word 'chemistry.' It's just creative people listening and communicating."
Previously Shank's music was more at the fusion end of the jazz continuum so the obvious question is preference, fusion or more straight ahead?
"Yes, I prefer playing "straight ahead" jazz. I don't believe my conception of soloing changes much from one jazz idiom to the next...So, back in the "fusion" days, I pretty much approached it the same way I do now, the most dramatic difference is the rhythm section concept: i.e., the straight-eighth feel as opposed to "swing." Just to clarify something earlier, "swing" refers mainly to a big band style from the 30's and 40's, when the "feel" began to evolve from "2" to "4". Swinging, however, refers to maintaining a "groove," This, of course, is an oversimplification, but I just wanted to make it clear that my band is a swinging band, not a "swing" band."
Lots of talk about jazz in trouble. The economic recovery didn't happen and sales of jazz are the lowest of any pre-recorded music genre so I asked Shank what he thought the problem might be concerning issues like file sharing, radio, fan involvement and their impact on musicians.
"Jazz is seductive. Creating it is addictive. So what can I say, I have to keep going. As far as file sharing is concerned" "share and share alike." Getting the word out never hurts. To a certain extent I think radio has abandoned what I would call traditional jazz. In order to compete, jazz stations are diluted with all sorts of genres that, in my opinion, don't belong there (the phone lines are open...) The labels, too. Just look at the lineup on Blue Note. But thank god for the fans! They're a select group who have stayed with us "through thick and thin." All they and we can do is continue to spread the word and hope for the best. It's certainly not a qualitative issue. There are still plenty of great players out there trying to get their music heard. There was a time that jazz was frequently heard in movie and TV scores (check out, for instance, Johnny Mandel's score to "I Want To Live," Quincy Jones' score to "The Pawnbroker" or Duke Ellington's score to "Anatomy of a Murder.") A renaissance of jazz oriented film scoring could certainly help promote the genre instead of sequencing ad nauseum. You know who you are..."
New tunes for a new release?
"Yes, it's just more of my tunes, for better or for worse, with no conscious change of direction. Although next time I would like to include some compositions from other members of the band."
What about your influence and impact of the creative process?
"I can't even answer that question "in a nutshell." Ive been influenced by every musician and every piece of music I ever heard. There is a conscious as well as sub conscious screening process that takes place defining what you take away and what you leave behind in term of how these influences affect your development. It's just not easy to define who you've become and how you got there because "there" is just a temporary state on the way to the next "there." My homage to Gertrude Stein..."
Finally - Last CD purchased?
"Only A Rose - Zoot Sims"
I really want to thank Dave Shank for his time along with Maureen at DL Media and of course the great folks at Rhombus Records.
It's only fair I answer Dave's question from earlier in the interview:
"Yes, The Dave Shank Quintet is that good! Remember...I am a critic. I know stuff!"
- - -
This jazz site is part of